Special Day Celebrations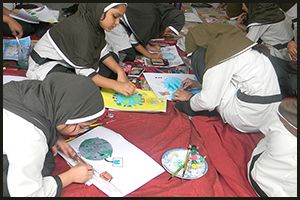 The celebrations of important events and days of any institution reveal a great deal about its culture. How people link their pastwith their present, what behaviours are reinforced, what assumptions are at work and what is valued.

Celebrations in JIS have become an integral part of joyful learning, community building and thought provoking processes. Children are exposed to the important national days where school plans special activities, helps the child to know about important national days.

Along with the enthusiasm, fun and activities of celebrations, the qualities of sensitivity, simplicity and creativity is highlighted. The school celebrates Independence Day, World Earth Day, National Education Day and many other.